Uncomplicated customs and transport processing
Import and export clearance under consideration of the applicable Incoterms
How does Customs Clearance work?
Shipments outside the European Union (EU) may incur additional costs if your goods have to be cleared through customs.
Simply visit our platform my.cargoboard.
We are also happy to assist you with the transport of goods to Switzerland or Great Britain (UK).
Our goal is to make customs clearance as easy and time-saving as possible, so that your goods can be shipped as cheaply and quickly as possible.
Our service for your Customs Clearance
If you want to export goods outside the EU, different regulations apply depending on the country of origin and destination. Cargoboard will gladly take care of the export declaration for export customs clearance and the import declaration for import customs clearance.
Note: Complex customs clearance is not always necessary. If the invoice value of your shipment is less than €1,000 and the weight is less than 1,000 kg, you do not need an export declaration. In this case, you must include a commercial invoice with the shipment.
Exception Great Britain: An export declaration is required for all shipments to and from the UK.
What documents do I need for Customs Clearance?
In order for us to provide you with the best possible support for customs clearance, you will need a few documents:
Addresses of the customers, sellers (if different), buyers, and consignees (if different)
Description of goods with customs tariff number
Number of packages (cardboard boxes, pallets, etc.)
Weight
Delivery term DAP
Country of origin of the goods
Packing list (net/gross weight and package count)
EORI number
The abbreviation EORI stands for "Economic Operators' Registration and Identification".
To handle import and export business with third countries such as Switzerland or the United Kingdom (UK), companies need the number for communication with the customs administration.
Even without an EORI number you can book your import or export via Cargoboard. You simply apply for the EORI number at customs and attach the application at the end of your booking.
After completing the booking, you will receive an email from us with the customs power of attorney. With the completed customs power of attorney, we can handle further communication with customs on your behalf.
What is a customs inspection?
During the customs inspection, dutiable shipments are reported to the competent customs authority. Customs have the option of checking the goods as part of a customs inspection. After successful inspection of the goods, the export documents are released.
Especially important is the correct specification of the shippers address. The shippers address is used by customs as the location for a possible customs inspection. After the export declaration, customs has 24-48 hours to inspect your shipment. Your goods can be dispatched afterwards.
Please note: A customs inspection is a normal customs clearance process and is nothing to worry about. Most often, a customs inspection takes place following a random inspection.
Your benefits with Cargoboard
When you choose Cargoboard as your freight forwarder for customs clearance, you benefit from our freight forwarding and logistics expertise as well as our excellent all-round service. We rely on strong partners and forwarding networks such as the CargoLine.
Simple and error-free customs declaration
If you complete your customs declaration via Cargoboard, you will save time and costs
Personal contact partners
Cargoboard provides you with transparency at all times and answers your questions throughout the entire transport process
Thanks to clever algorithms, you will receive offers in real time on our platform and can handle orders in just a few minutes
Save time and money through automated processes and access to one of the largest, international freight forwarding networks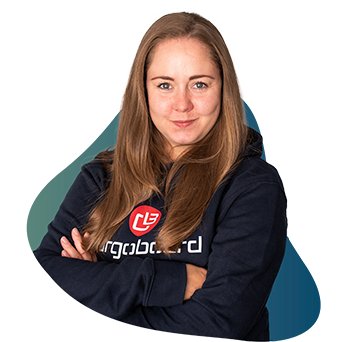 International Freight Manager
Operations - Customs Clearance
Cooperation with customs authorities and transport partners
Preparation and monitoring of customs clearance
Application and support of customs procedures at customs authorities
Incoterm DAP - Delivered At Place
At Cargoboard, we offer the Incoterm DAP. Incoterm stands for International Commercial Terms. These clauses comprise a set of predefined international rules published by the International Chamber of Commerce that establish contract clauses for international trade agreements.
Incoterm DAP - Delivered At Place
In the case of DAP, the seller bears the costs and risks of transporting the goods to an agreed address. As soon as the goods arrive and are released for unloading, the possible risks are transferred to the buyer.
In addition, we offer you the possibility to take over the import customs clearance for the buyer or consignee.
You can select DAP cleared in our booking process to take over the import customs clearance of 40 € for the consignees.
If you choose DAP uncleared, the consignees will take care of the import customs clearance in addition to VAT and other customs duties.
Customs duties and taxes are levied in the countries of destination and therefore cannot be determined in advance. The import formalities are handled by our customs team in the respective country and discussed with the importer and the consignee.
Who bears the costs and responsibility for the individual components of international transport?
Where does the transfer of risk take place?
Who is responsible for the goods and when?
Where does the seller deliver?
Who covers the insurance?
Who pays for the insurance?
Who takes care of customs clearance / export declaration?
Who issues or provides which documents?
This might also interest you: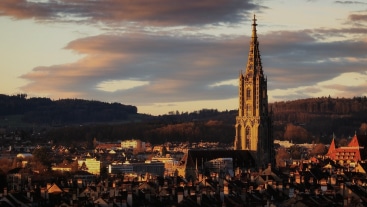 Shipping from & to Switzerland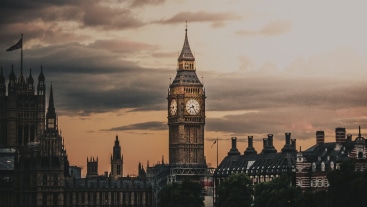 Shipping from & to Great Britain
Frequently asked questions
I cannot find what I am looking for. Who can I contact?
If you have any unanswered questions, you can reach us via Live Chat (bottom right), Mail, WhatsApp or by phone.