Valuable packaging tips for your shipping!
Proper packaging is essential for successful shipping. We'll show you how it's done!
Packing tips for shipping on a Euro or one-way pallet
Pallet shipping is one of the most common methods of shipping goods with a freight forwarder. Even large and heavy goods can be shipped on one pallet without any problems.
To protect your shipment from damage, you should pack it securely before shipping and prepare it for transport.
Choosing the right pallet for your forwarding shipment
From a weight of 30 kg, you must place your goods on a pallet for shipping. At pallet shipping you can choose between a Euro pallet and half or one-way pallets.
The main difference is that loaded Euro pallets can be exchanged for empty Euro pallets upon delivery. Disposable pallets, on the other hand, are considered packaging material and become the unilateral responsibility of the recipient upon delivery. So, if you are planning to send your shipment to an end user, we recommend you to choose the one-way pallet.
Packing on euro pallet
Packing on disposable pallet
Dimensions

Standardized size:
120 x 80 x 14,4 cm

No standardized size:
Common are 60 x 40 cm, 60 x 80 cm, 120 x 80 cm and 240 x 80 cm

Weight pallet
20 – 24 kg
5 to 25 kg (depending on the size)
Transportation

Use as an exchange pallet with exchange at the recipient's premises

Pallet must be able to be driven under and transported by a forklift or pallet truck from all four sides

Use as a loss pallet with retention by the recipient

Recipient is responsible for disposal

Pallet must be able to be driven under and transported

Max. Loading

Recommendation 1.000 kg

1,500-2,000 kg with optimum distribution

Depending on the type of pallet and quality

500 – 1.500 kg
Packing tips for a shipment with a unit weight of less than 30 kg
You do not necessarily have to ship a package that weighs less than 30 kg on a pallet. Here it is recommended to pack the goods in a carton.
You should make sure that the goods in the carton are well padded and the empty space is filled with filling materials such as Styrofoam, Foam or Packing chips . In addition, we recommend that you fully wrap the goods packed in the carton with a bubble wrap.
Finally, make sure that the entire package is fixed with a suitable adhesive tape.
If it is not possible to pack the goods to be shipped in a carton, make sure to wrap the package completely with a bubble wrap and then with a cardboard box.
For additional protection, we recommend placing a pallet cap on the packed goods. This indicates that the shipment must not be stacked during the shipping process .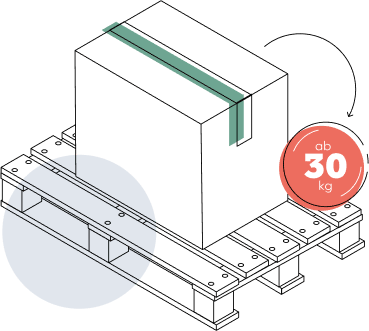 Packing tips for a shipment with a unit weight of more than 30 kg
A package weighing more than 30 kg must be shipped on a pallet.
The question arises whether the goods to be shipped on the pallet with or without a box. In the case of the box, we recommend the packing tips listed in the previous section.
If you cannot pack your goods in a carton, all corners and edges should be protected with strong cardboard.
The goods prepared in this way should then be wrapped several times with a bubble wrap and additionally secured with a cardboard box .
Correctly fix the goods to be shipped on a pallet
The fixation on the pallet supports a safe transport. Strapping or tension belts are very suitable for this purpose. Strapping must be securely fastened with a tensioning and sealing device for safe use.
If you are shipping fragile goods made of glass or similar, label your shipment with an appropriate notice (e.g., Caution Glass) and a pallet cap. This will prevent your shipment from being stacked during shipping.
Now only the shipping bill sent by us must be attached clearly visible and the goods are ready for shipment.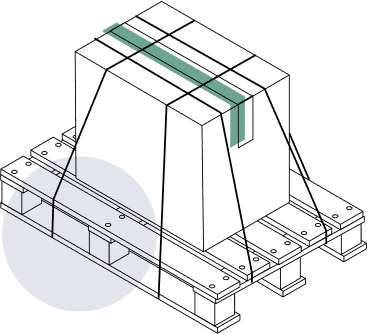 Frequently shipped goods with Cargoboard
We will be happy to show you the respective packaging tips for our frequently transported goods in detail on the associated page.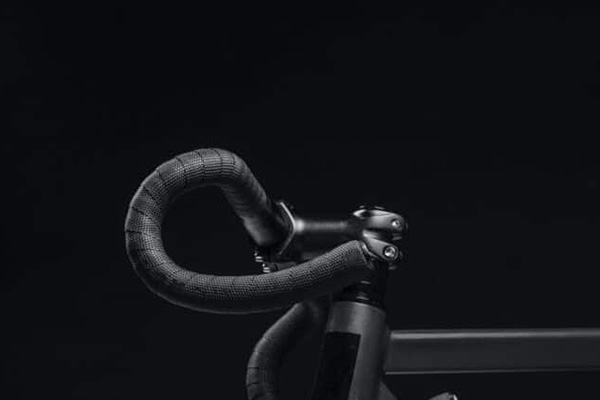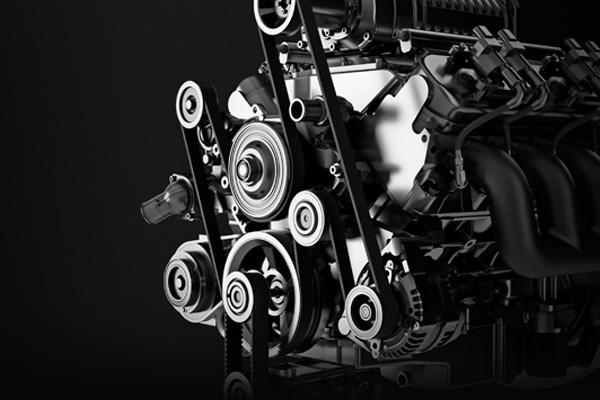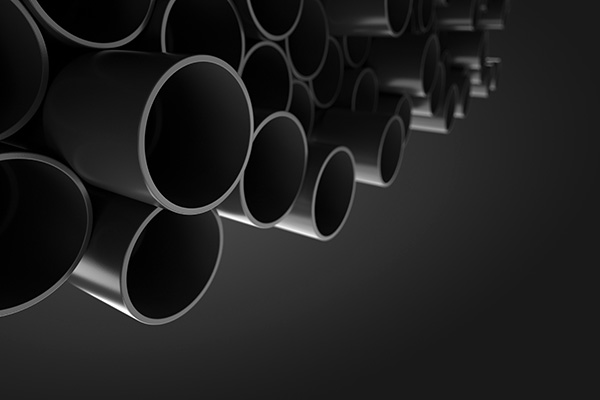 Frequently asked questions
What do I have to pay attention to in the booking process?
During the booking process, it is important that in the second step, after entering the pickup and destination, you determine the correct loading and unloading method, so that everything goes without problems during the pickup and delivery.
In this step, make sure that access at the destination is guaranteed for the selected vehicle, as the shipments are delivered free curbside. There must also be a parking space for the selected vehicle at the loading and unloading point.
What happens after booking the Express Direct?
After you have booked your express direct ride through our platform, it's time to prepare.
You, as the booking customer, will receive an order confirmation and a waybill from us, which you will hand over to the driver picking you up.
Before the goods are picked up from you, you must take care of transport-safe packaging, so that the goods are optimally prepared for safe transport. Find out how you should pack them in our packing tips.
If you transport your goods on a pallet, we would like to draw your attention to the fact that it is not possible to exchange pallets for this type of transport.
What is the difference between general cargo shipping and express direct shipping?
The key difference is that in an express direct shipment, the shipped goods are transported to the destination by the direct route and without transshipment. In a general cargo shipment, on the other hand, goods are collected in a region, bundled at a central location, transshipped and transported to the destination region. After arrival in the destination region, the goods are reloaded and transported to the final destination.
Are special trips with same day pickup possible?
Special trips with same day pickup are also available upon request. For this purpose, please send your request with the loading and unloading point, the exact dimensions of the packages and the weight to the mail address pricing@cargoboard.com.
How quickly will the order be picked up for an express direct run?
If you place your order on our platform by 4pm on a business day, we will ensure pickup on the following business day. During the booking process you have the possibility to choose a later pick-up date and one of three time windows.
How do I find the right vehicle for my job?
To choose the right vehicle, it is important to pay attention to the method of loading and unloading, as well as the permissible loading capacity. Helpful in answering this question is the table above with the additional notes below it.