As a young and fast-growing company, we have set ourselves a clear goal: We are making the logistics industry more digital and sustainable.
Our diverse team now consists of over 60 highly motivated employees who benefit from a strong sense of togetherness and solution orientation.
At Cargoboard, you can expect not only an inspiring work environment, but also the opportunity to work flexibly and independently. If you want to help us shape the future of logistics, you've come to the right place.
At Cargoboard, we believe that our team is the key to success. That's why we strive to create a work environment that is not only challenging and rewarding, but also offers a wide range of benefits.
These aim to support work-life balance and promote personal as well as professional development.
Convince yourself of our benefits:
Would you like to be part of it?
Become part of our team and contribute independently to the success story of Cargoboard. We are looking forward to you and your ideas!
Our corporate values shape our culture and influence our daily actions. We focus on cooperation, trust and open communication. We are a committed team that supports each other and welcomes new members with open arms. The secret of our success? Flexibility and creative solutions! We break out of rigid plans and drive innovation and optimization to guarantee sustainable development and ensure the Cargoboard standard.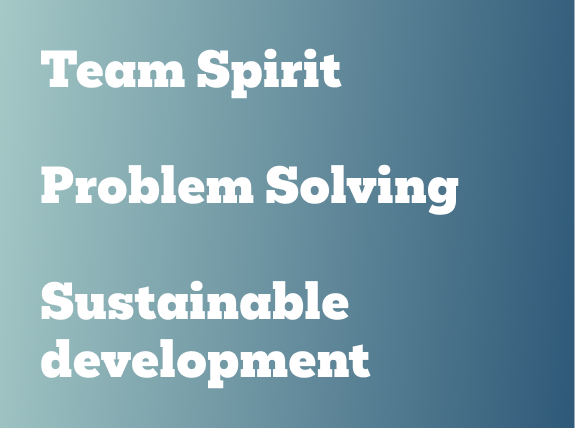 Want to take a look behind the scenes? Get to know the faces that make Cargoboard what we are today – a dynamic and colorful team. Our work is focused, but we also enjoy celebrating successes together as a team.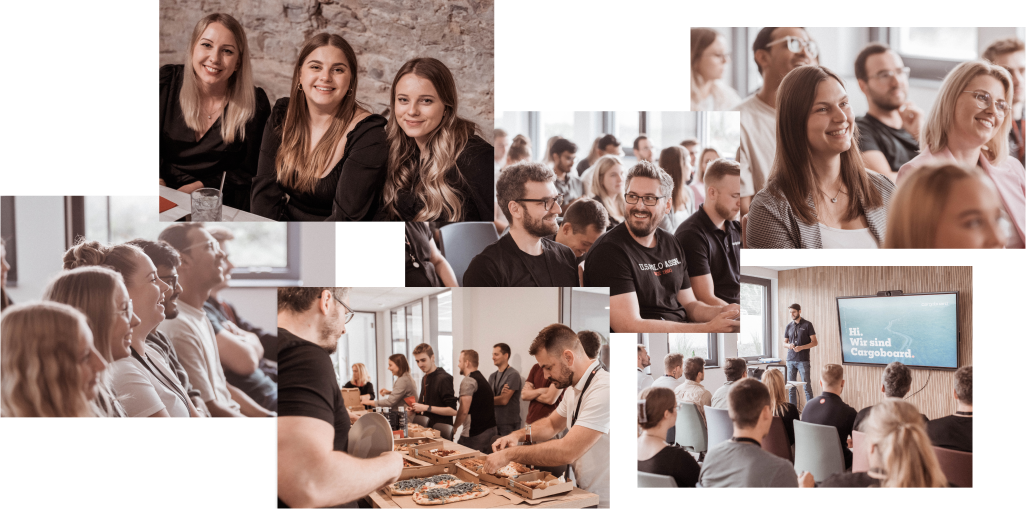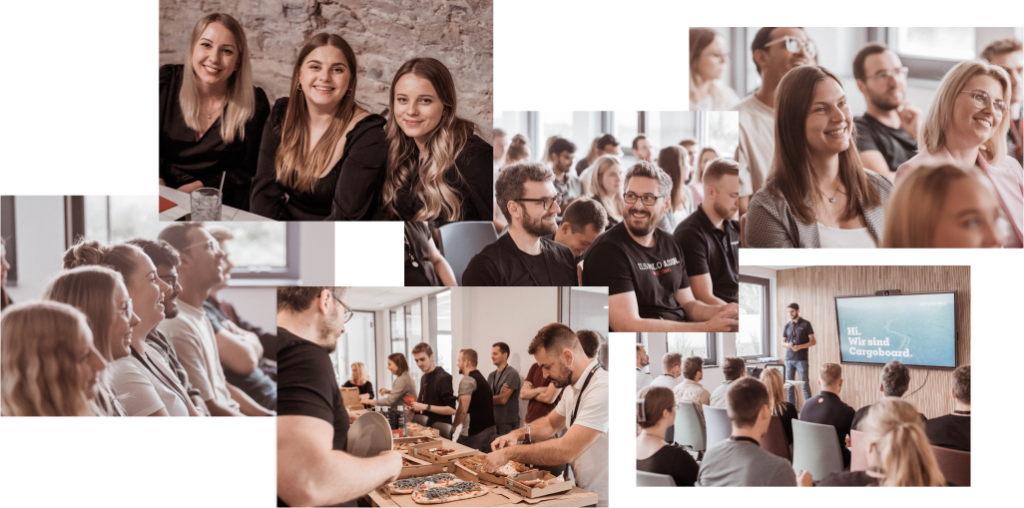 "The opportunity for individualized training here allows me the key to my personal and professional success!"
Cathi, Freight Manager Direct Loads
"Work is fun perfectly suits Cargoboard. I enjoy working on challenging tasks, with an amazing team, in a relaxed atmosphere shaping a great learning curve!"
Chintal, Junior Backend Developer
"If you miss the unique office spirit in your home office, work at Cargoboard!"
"At Cargoboard, we are not just colleagues, but a team that works together at eye level. Everyone says it, but here it's true: Best team ever! "
Janis, Online Marketing Manager
"Cargoboard allows me to work in perfect harmony with my self-employment. The flexible working hours are particularly valuable for me to combine both jobs!"
Lina, Graphic Designer & Photographer
"I appreciate the autonomy and trust that allows me to work independently and make customer decisions at Cargoboard!"
Marvin, Insurance & Network Manager
We are Luisa, Lena and Marie and form the People & Culture Team. Our goal is bringing you to us and making sure you feel completely comfortable at Cargoboard so you can develop your full potential.
Whether it's personal concerns, professional challenges, or your next career move, we're with you every step of the way, making sure you get the best possible work environment.
We look forward to meeting you and accompanying you on your personal journey at Cargoboard!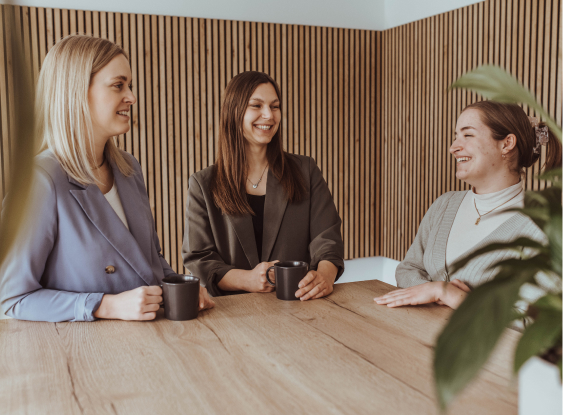 Would you like to be part of it?
Become part of our team and contribute independently to the success story of Cargoboard. We are looking forward to you and your ideas!
At Cargoboard, we want to discover talents like you and convince you of us as an employer.
That's why we take the time during the application process to get to know our applicants individually. This is how we ensure that we can shape the future together.
You will go through the following steps with us:
1. Receipt & review of the application: We receive your application and will review your experience and qualifications.
2. First digital meeting: We want to get to know you better and learn more about your motivation in an initial digital exchange on MS Teams.
3. Professional discussion and culture check: In a second interview in our office, we will discuss your skills in more detail. If needed, you will get a small challenge in advance.
4. Clarification of the contract details: After you have convinced us, we will discuss the details of your employment contract at a third appointment.
5. You come on board: After all contract details are settled and signed by both sides, you are officially a part of #TEAMCARGOBOARD!
You want to be a part of it?
Become part of our team and contribute independently to the success story of Cargoboard. We are looking forward to you and your ideas!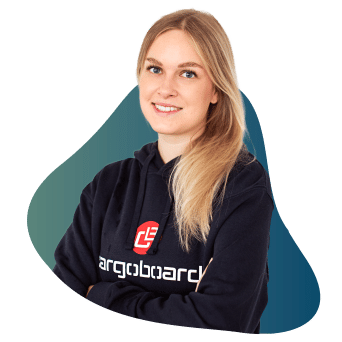 You have a question about the application process?
Want to learn more about working at Cargoboard?
Frequently asked questions about the application process
Do we use the first name or the last name in the application process?
We have a first name culture in our company. You are welcome to address us with our first names during the entire application process.
I have already applied once. Can I apply again?
Of course, reapplication is always welcome. We are happy to receive any application that found its way back to us at a later date.
I am a university student, what opportunities do I have at Cargoboard?
To get an insight into our different business areas as a student, you can apply for an internship or an upcoming final thesis. As a graduate you can also join us directly, just have a look at our open positions!
I am a student, what opportunities do I have at Cargoboard?
If you're still in school, we have various options for you. You can apply for a student internship at any time. Furthermore, participation in Girls-& Boys Day or comparable formats is also possible. If you're about to graduate, feel free to check out our open traineeships!
In which areas does Cargoboard provide traineeships?
We train in the areas of freight forwarding & logistics, IT, marketing and office management. Take a look at our open positions to see if there is a suitable traineeship for you!
How should I prepare for an interview?
The purpose of the personal interview is to get to know each other and to assess whether you and Cargoboard are a good match. You don't need to bring anything to the interview unless we explicitly tell you to.