We are the future of logistics!
Starting out as a small innovative start-up from the Paderborn province, we are now a digital, established logistics company that is bringing the logistics market into the future. Our dedicated team takes on new challenges every day to provide the best possible transportation experience for our customers.
The Cargoboard platform offers you a simple and fast booking process, comprehensive customer service and reliable handling of your transports.
With our digital innovative power and the established transport networks of strong partners, such as Cargoline, the future of logistics is already becoming a reality today.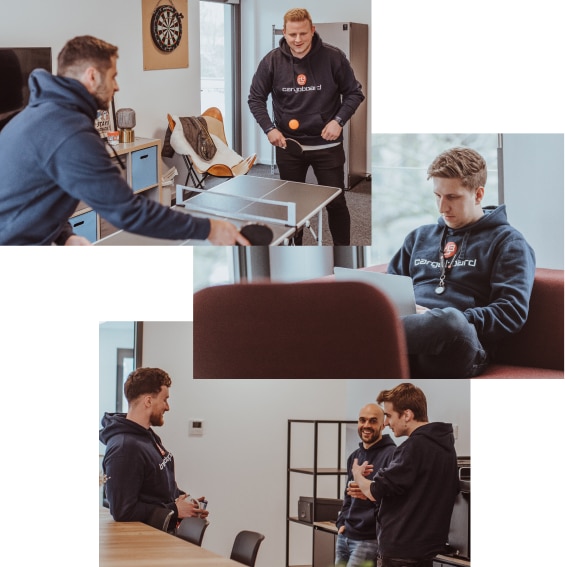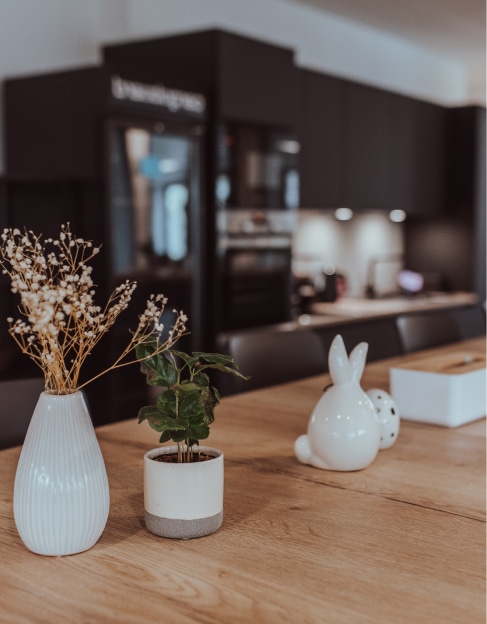 climate-neutral commuting
At Cargoboard you are not just an employee, but part of a creative and lively team. We work together towards our goal of becoming the most successful digital general cargo forwarder, never forgetting to appreciate each other. We master challenges together and celebrate the successes exuberantly in our team. At the same time, we have always retained our start-up culture and rely on flat hierarchies and open-hearted cooperation in our team.
Become part of our team and contribute independently to the success story of Cargoboard. We are looking forward to you and your ideas!
Cargoboard brings the best transport solution for local champions to world-leading-companies through our exclusive network, digital expertise and great customer service.
Delivering the future of logistics today.
2018
2018 haben sich unsere vier Gründer an der Universität Paderborn kennen gelernt. Zusammen entwickelten sie das Geschäftsmodell Cargoboards und pitchten es erfolgreich den Gechäftsführern der CargoLine.
2019
Durch die erfolgreiche Entwicklung des Geschäftsmodells wurde Cargoboard schließlich am 01.04.2019 offiziell gegründet. Der erste Vollzeitmitarbeiter kommt im Juli dazu. Cargoboard agiert europaweit.
2020
Im Januar zieht Cargoboard in eigene Büroräume. Ab April beginnt die Zusammenarbeit mit myclimate, um einen klimaneutralen Versand anbieten zu können.
2021
Paneuropäische Transporte sind jetzt möglich.Cargoboard wird Ausbildungsbetrieb für den Beruf Kaufmann/-frau für Spedition und Logistikdienstleistungen und gründet die erste Tochtergesellschaft in Österreich.
2022
Cargoboard knackt die 50 Mitarbeiter:innen Marke und zieht um in ein größeres Büro im Technologiepark Paderborn. Von nun an bilden wir auch den Beruf Kaufmann/-frau für Marketingkommunikation aus.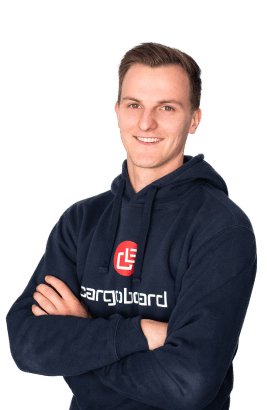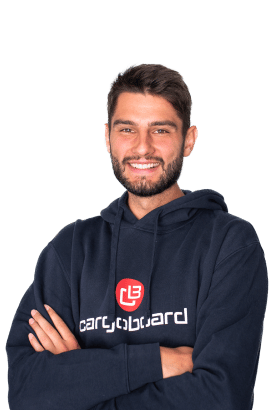 You have questions about the company or to our founding team? The management assistance is at your disposal.
You have another request? On our contact page you will find the right contact persons.
Assistance to the management