We are the future of logistics!
Starting out as a small innovative start-up from the Paderborn province, we are now a digital, established logistics company that is bringing the logistics market into the future. Our dedicated team takes on new challenges every day to provide the best possible transportation experience for our customers.
The Cargoboard platform offers you a simple and fast booking process, comprehensive customer service and reliable handling of your transports.
With our digital innovative power and the established transport networks of strong partners, such as Cargoline, the future of logistics is already becoming a reality today.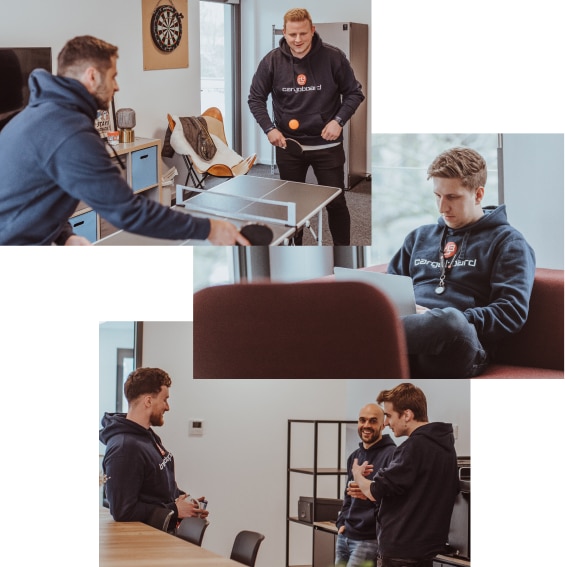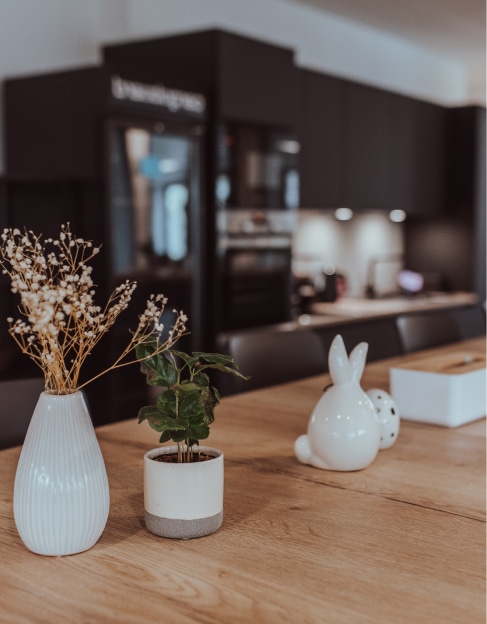 climate-neutral commuting
At Cargoboard you are not just an employee, but part of a creative and lively team. We work together towards our goal of becoming the most successful digital general cargo forwarder, never forgetting to appreciate each other. We master challenges together and celebrate the successes exuberantly in our team. At the same time, we have always retained our start-up culture and rely on flat hierarchies and open-hearted cooperation in our team.
Become part of our team and contribute independently to the success story of Cargoboard. We are looking forward to you and your ideas!
Cargoboard brings the best transport solution for local champions to world-leading-companies through our exclusive network, digital expertise and great customer service.
Delivering the future of logistics today.
2018
In 2018, our four founders met at the University of Paderborn. Together, they developed the business model Cargoboards and successfully pitched it to the CEOs of CargoLine.
2019
Due to the successful development of the business model, Cargoboard was officially founded on 01.04.2019. The first full-time employee joined in July. Cargoboard operates across Europe.
2020
In January, Cargoboard moves into its own office space. Starting in April, the collaboration with myclimate begins, enabling us to offer climate-neutral shipping.
2021
Pan-European transports are now possible. Cargoboard becomes a training company for the profession of merchant for freight forwarding and logistics services and founds the first subsidiary in Austria.
2022
Cargoboard cracks the 50 employees mark and moves into a larger office in the Paderborn Technology Park. From now on, we also train for the profession of merchant for marketing communication.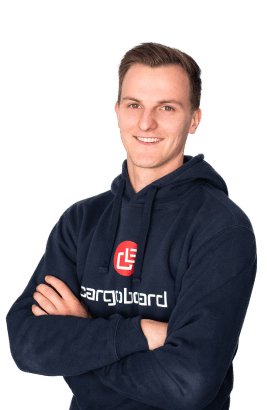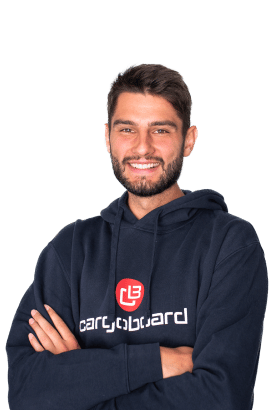 You have questions about the company or to our founding team? The management assistance is at your disposal.
You have another request? On our contact page you will find the right contact persons.
Assistance to the management